~ Port Aransas Shopping Listings ~
Third Coast Billiards
221 W. Avenue A. Suite #3, Port Aransas, TX, 78373 -
(616) 212-1656


Promoting and supporting Pool and Billiards in Texas through quality sales and service.
Authorized Dealer for Lucasi and Players Cues with a growing in-stock inventory. Also representing Dufferin, Cuetec, Schon, Joss, Viking Meucci, McDermott, Predator, Poison, OB and Tiger. Servicing Independent pool establishments and individual table owners with complete supplies and services. Our web site provides comprehensive links to Texas tounaments, tours, associations and players.
Our Facebook is dedicated to current and up to date Tour and tournament information.
We provide a variety of products available for immediate purchase through our website.
Commercial & Residential Billiards Re-Felt * Cushion & Rail Repair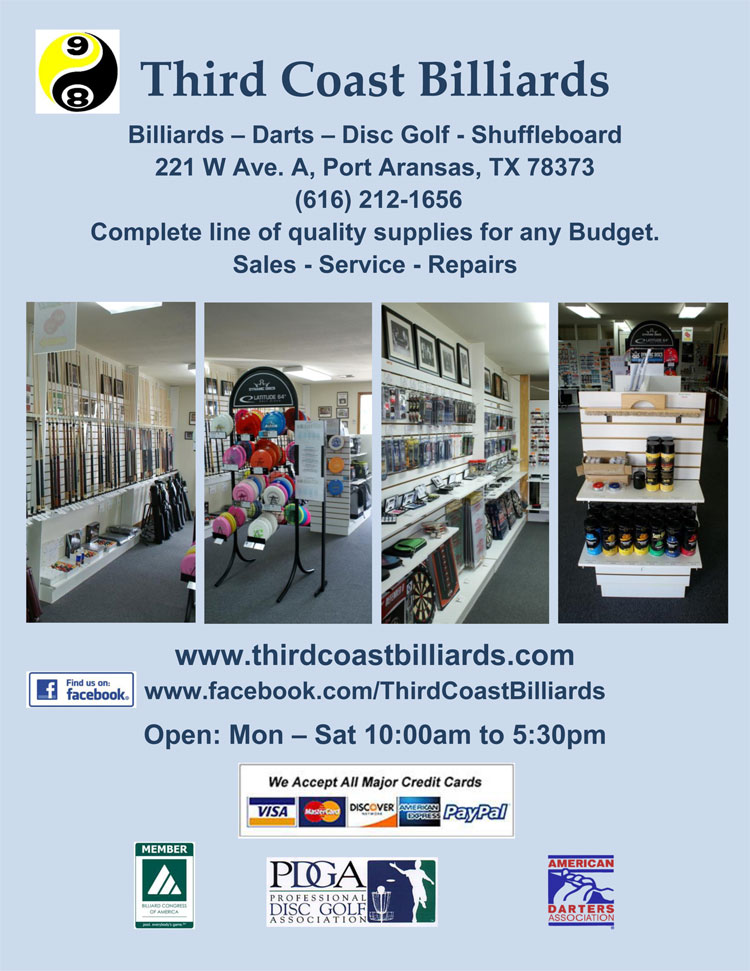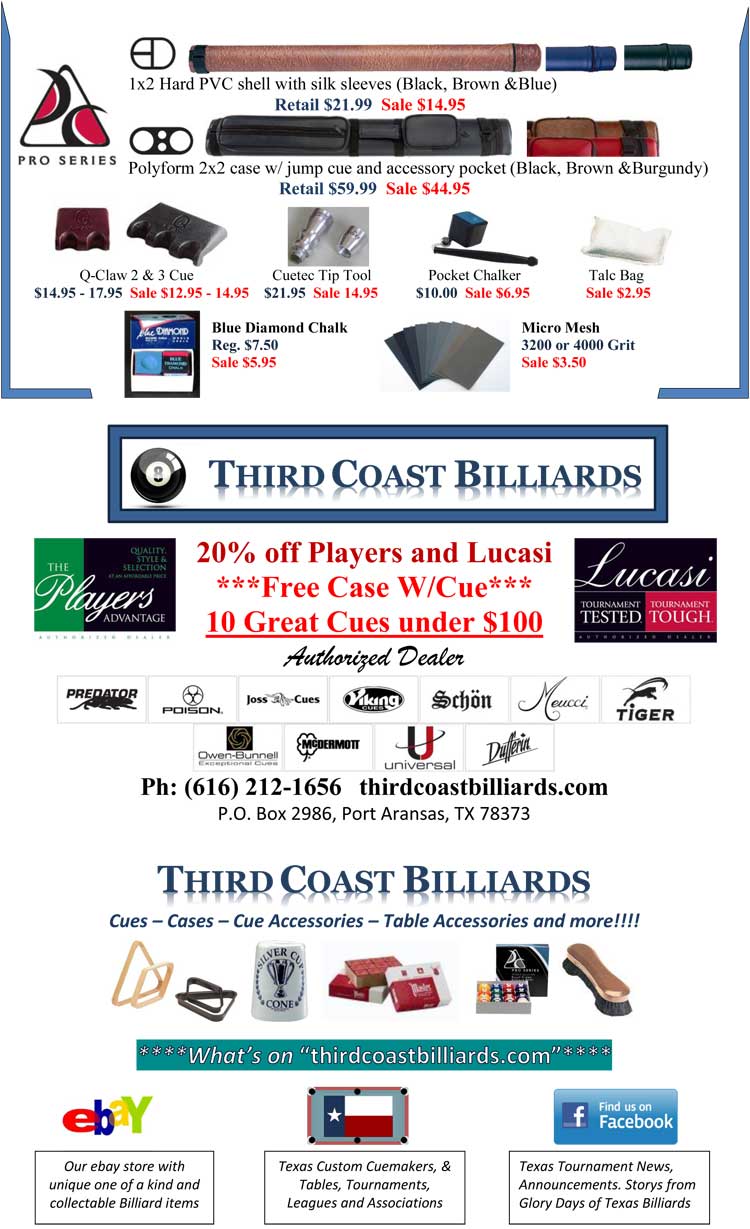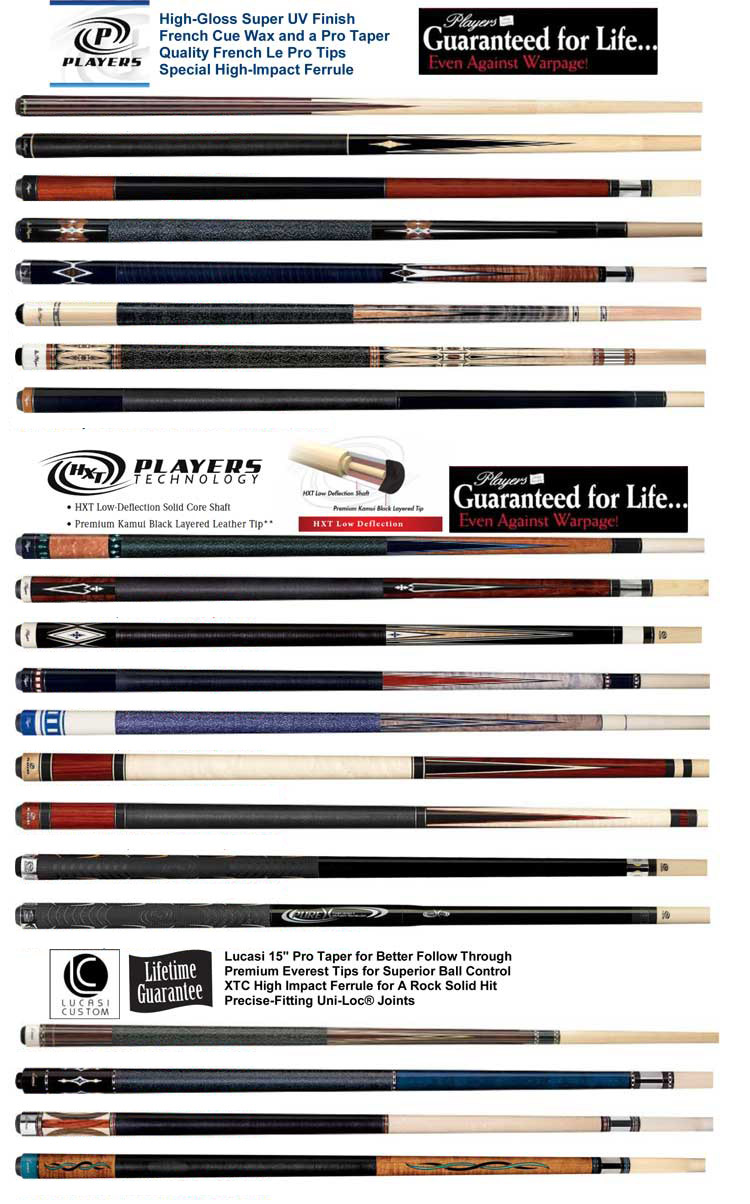 Call or fill out the form below to contact us.
Thank You,
~ The Team @ Third Coast Billiards.